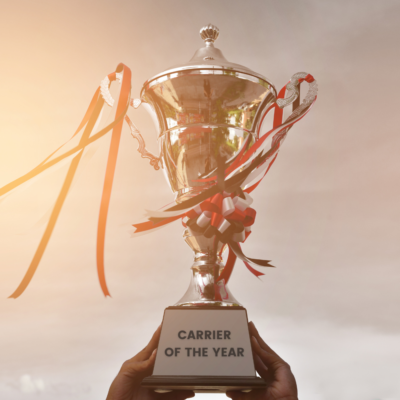 Carrier of the Year Award
This award is given to the carrier that goes above and beyond their daily duties, while working with us. It can be given out at any time by a Bahr Transportation team member. 
Driver partners who work with Bahr Transportation realize that they are the face of our company when they interact with shippers and receivers, and first impressions are everything. Bahr Transportation driver partners are professional, polite, and always communicate early with us when issues arise.
Carrier of the Year Award Winners
• 2021 WINNER: BARSTOW TRANSPORTATION
• 2020 WINNER: CORILEX TRUCKING
• 2019 WINNER: BARSTOW TRANSPORTATION